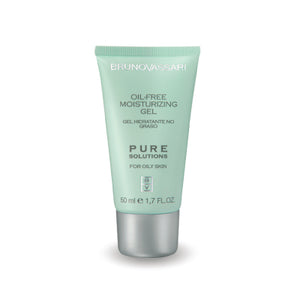 Ingredient: Sodium Hyaluronate, Vitamin A, Lemon Essential Oil and Iris Plant Essence. 
Feature: Highly moisturizing, oil-free, rapid penetration. Balance the skin of pH, potent antibacterial, anti-inflammatory, soothing pore obstruction. To help the pores shrink, accelerate the wound healing and help skin regeneration.
Usage: Apply morning and night on face and neck after cleaning the skin.