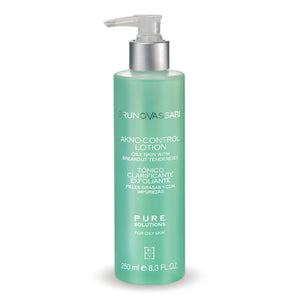 Ingredient: Salicylic Acid, Witch Hazel Extract, Cinnamon, Linalool, Sodium Citrate, Sodium Hydroxide, and Linseed Oil.
Feature: This toner is the ideal complement for daily cleansing for the oily skin. It helps to prevent blackheads and blemishes. Removes oil and reduces shine, leaving the skin clean and refreshed.
Usage: Apply morning and night over clean skin, take a proper amount of wet cotton. Lightly wipe the face, neck and tap to absorb.