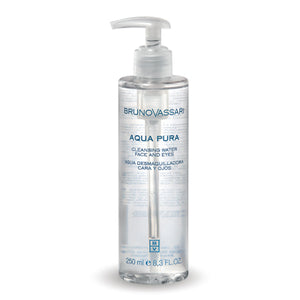 Ingredient: Marine Nutrients and A Variety of Biological Vitamins, Non-alcoholic, Fragrance Free and Artificial Colors.
Feature: Applicable to any nature and sensitivity of the skin, together makeup, firming and moisturizing three functions. No need to clean after use.
Usage: Apply morning and night, humidify a cotton pad and clean face, neck and décollete. vNo need wash off.