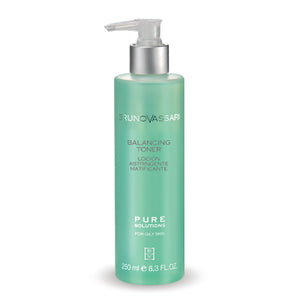 Ingredient: Iris Extract, Zinc Salt, Vitamin A and Salicylic Acid. 
Feature: Refreshes the skin, completing the clearance of oily or shiny skin. It refines the skin texture, tightens the pores giving a high comfort sensation.
Usage: Apply morning and night over clean skin, take a proper amount of wet cotton. Lightly wipe the face, neck and tap to absorb.