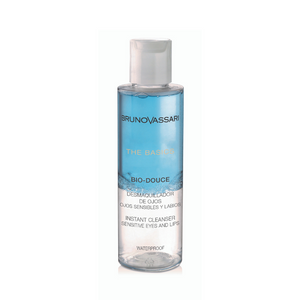 Ingredient: Oleous or Lipofil part: Volatile silicones of great cleansing power. Acquos or hidrofil part: emollient and moisturizing substances.
Feature: Bi-phasic product that removes any type of makeup, even waterproof. Hidrofil part (acquous), and lipofil part (oily), which mix for a deep cleansing effect.
Usage: Shake before use and humidify a cotton-wool to clean eyes and lips.