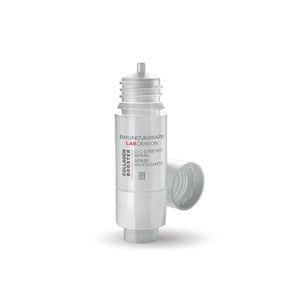 Ingredient: Vitamin C (Ascorbic Acid), Ascorbyl Glucoside, Liquorice Extract, Hyaluronic Acid, Fucogel.
Feature: Anti ageing serum, formulated with a stable derivative from Vitamin C and its pure form, both with anti oxidant properties that stimulate the synthesis of collagen. Also enriched with Polysaccharides and Hyaluronic Acid with a moisturizing action. It smoothest, hydrates and provides brightness to the skin. It also improves the skin texture and wrinkles appearance.
Usage: Apply in the evening after cleaning. Spread a few drops on face and neck until completely absorbed. Apply a light layer of Power C Peptide Cream.