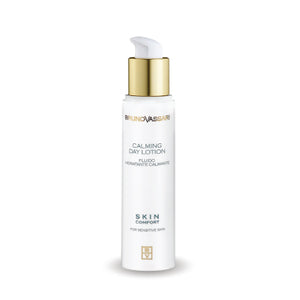 Ingredient: Seaweed Extract, Green Tea Extract, Vitamin E, Hyaluronic Acid, Perhydrosqualene, Shea Butter.
Feature: Perfect composition to protect this delicate skins, and keep the hydro-lipidic balance essential to prevent skin ageing and restore skin's ideal physiologic condition.
Usage: Apply all the mornings after Refreshing Toner. Its light texture allows an immediate application of make-up.