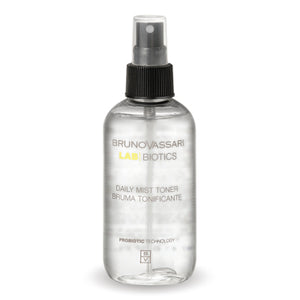 Ingredient: BioEcolia® Bioselective prebiotic, Kombuchka, Inositol.
Feature: Prebiotic facial mist that refreshes, moisturises and activates the natural defences of the skin. It reestablishes the balance of the beneficial flora after daily cleansing and protects the cutaneous ecosystem from external aggressions, strenthening the protective barrier and maintaining the optimum levels of moisturisation.
Usage: For its use as a toner, apply on clean and dry skin, using cotton wool with gentle friction, to complete the cleansing of the skin. For its use as a preparation of the skin and favouring the penetration of the actives, apply as a "mist" spraying directly onto the area to be treated. This method of application also enables us to put on makeup to recover the moisturisation and comfort of the skin throughout the day.