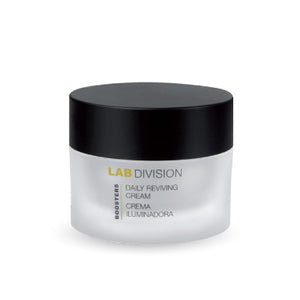 Ingredient: Bicowhite Complex, Circagenyl, Ectoin.
Feature: Daily Reviving Cream is a cream based on a new technology that offers an efficient treatment of blemishes of the skin. It protects the epidermis from external agents and minimises the effects of melanin on the skin. It favours recovery of the tone of the skin, ensures its vitality and strengthens it against premature ageing.
Usage: Apply it day and night after the skin cleansing.