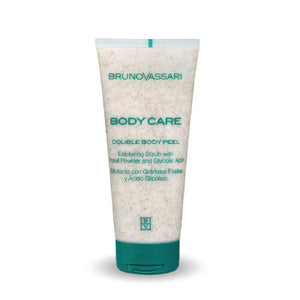 Ingredient: Contains Fossil Powder and Glycolic Acid. 
Feature: Double effect of exfoliating cream to help remove dead skin cells and impurities. Deep cleansing the skin, naturally for the epidermis detoxification to stimulate the aging of keratinocytes, so that cells get enough oxygen to make the skin soft and transparent.
Usage: Use when bathing for better results. Wet skin to stay for two minutes, gently wipe with a circular way and then wash with warm water. (Recommended one week abrupt 1-2 times).