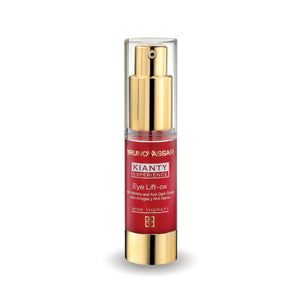 Ingredient: Haloxyl, Argireline, Matrixyl, Lasilium, Polyphenols, Vitamin E.
Feature: Eye Lift-ox is a global treatment for the eye contour, with active ingredients to treat this delicate area. It provides multiple benefits: anti wrinkles, moisturizing, microcirculation activator, reduction of dark circles, reduction of under-eye pufiness, free radical scavenger, botox-like and wrinkle filler.
Usage: Apply morning and night on the eye contour area.