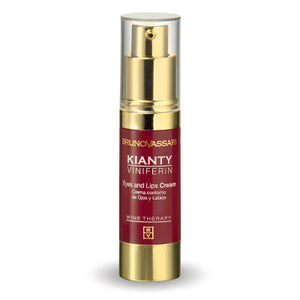 Ingredient: Orgasol Restore, Squalane, Shea Butter, Hydroxyprolisilane, Viniderm, Vitamin E.
Feature: Rich texture cream formulated with Viniferin, obtained by enzymatic reactions from the grape juice, rich in polyphenols and Resveratrol. It contains a great variety of antioxidant polyphenols that permit an anti ageing action over the epidermis. It also reduces the rings and bags under the eyes, due to the circulatory activation of the eye contour.
Usage: Apply morning and or night with soft movements.