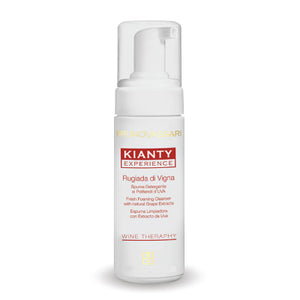 Ingredient: Grape Extract, Oligoelements (Magnesium, Zinc, Copper and Manganese, Low Irritant Sufractants, Moisturizing Agents.
Feature: Instant Foam of great softness that is removed easily with water. Suitable for all skin types, even the sensitive ones. It is not necessary to shake before use.
Usage: Apply preferably over the humid face, as the foam will be more abundant and soft. Remove with water and dry without rubbing.