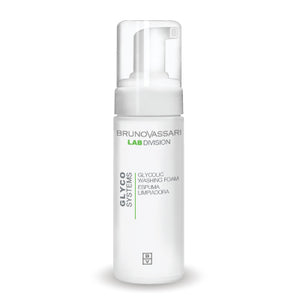 Ingredient: Surfactant, 3% Glycolic Acid.
Feature: Dense and delicate foam can penetrate the pores to take away the effect of dirt, can completely remove the excess oil. With 3% glycolic acid formula, high skin-friendly, easy to penetrate the stratum corneum and deep into the skin to play a role in removing old waste horny and acne. Improve the obstruction, to help smooth the pores, look radiant from inside through outside layers, make skin more delicate and meticulous, balanced and stable.
Usage: Apply the foam to the surface, tap and wash with water.