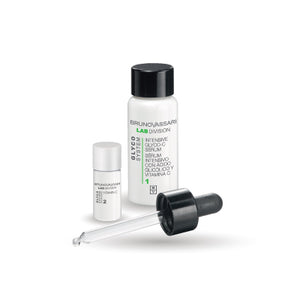 Ingredient: Liquid Phase - Glycolic Acid, SYN®- TC, Fucogel, Mg-60. Powder Phase - Ascorbyl Glucoside.
Feature: Peptides cocktail reduce facial wrinkles, promote synthesis of collagen, and tighten skin to restore luster. With water storage function, long moisturizing, from water loss. But also soothing calm, repair damaged skin.
Usage: After cleansing every night, shake evenly, remove the appropriate amount of cotton applied to the face.