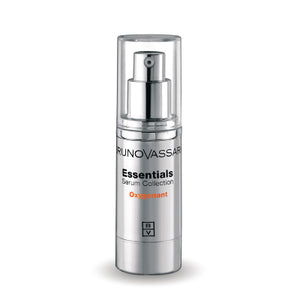 Ingredient: Soy Protein, Pentavitin, Glicoproteins, Pentaglycan
Feature: Concentrated serum oxygenant gives brightness to the skin, including those dull ones. Contains Soy protein that boosts oxygen consumption and increases the natural energy of our cells. It stimulates cellular renewal for a brighter and healthier skin.
Usage: Apply morning and night over clean skin. It can be used as a complement of the appropriate cosmetic treatment.