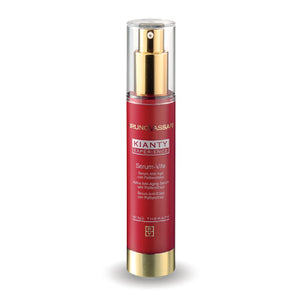 Ingredient: Argireline, Vitis Vinifera Extract, Matrixyl, Liftiline, Vitamin E, Shea Butter.
Feature: Essence with a high concentration in anti ageing active ingredients. Intensive treatment that provides a visible improvement on the skin appearance after 30 days of continous use of the product. It is also advisable in case of people that even been treated with botox, as an alternative treatment between two sessions and to make the effect last longer.
Usage: Apply day and night over clean face and neck.